Molscreen: from library to ligand
We offer rapid and cost-effective screening services for researchers wanting to discover small molecule ligands for their targets.
Our libraries of molecules include open innovation drug fragments and custom sets of biological signals, glycans, ions, lipids, metabolites, modified amino acids and nucleotides, osmolytes and stabilizers.
Screening assays include fast 800 MHz NMR experiments for detection of signals from ligand cocktails or protein resonances. Our cryogenic microprobes scan trays of 96 tubes, providing data for automated routines that can identify binders within a day of receipt of your target sample.
We offer the best value and data quality, as well as a satisfaction guarantee. Follow-up services are available to cross validate, measure affinities and profile specifities of your hits and leads.
Our team welcomes opportunities for collaboration and partnering, and has experience in setting up, running and supporting drug discovery projects focused on a range of emerging and established targets including GTPases, kinases, and phosphatases.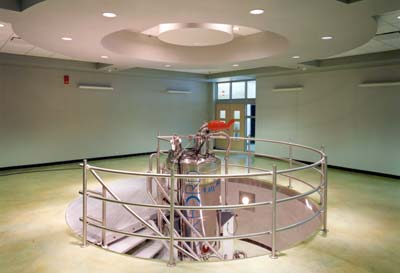 Funded by:
Department of Biochemistry
Faculty of Medicine & Dentistry